Contractors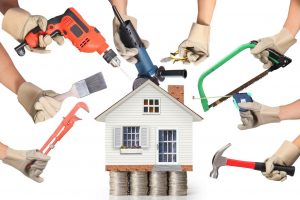 Depending on the type of repair required to your home, we will use contractors and trades persons with relevant skills and expertise. All contractors who wish to provide services for Tamil Housing residents are required to meet the approved contractor standards before they start providing services for our residents.
We expect all our contractors to:
Show a photo ID before they enter your home and be in uniform
Be polite at all times, and not to use any type of unprofessional or offensive language
Keep the home secure at all time during work
Wear shoe covers if requested by the resident
Provide dust sheets where necessary
Clear any dust, dirt or debris
Not to smoke in your home
Not to use your toilet or any other facilities in your home without first obtaining your permission
To treat everyone equally, be non judgemental and embrace diversity.
In return, we also ask you to be polite and respectful to our contractors and assist them by moving or securing personal belongings in the area where they need to work. Abuse, verbal threats or any other type of threatening behaviour towards our staff or contractors will not be tolerated and may lead to tenancy enforcement action.   
We work with a number of contractors:
ABC Contractors
CMS Response
CTL Locksmiths
Dial 1st Contractors
Essex Heating
Esskay Cleaning Services
Magic Carpets
Ideal Handyman Ltd
John McGuinness
Power Rod
Stonview Services
The Business and Office Cleaning
Yohaan Property Maintenance
Responsive Repairs
KSS Contractors
Thorough Estate Services