About us
Our History
We have a proud history which reaches back almost 35 years. Tamil Housing was first set-up to support refugees from Sri Lanka. We are here to serve all local communities where Tamil Housing own and manage homes. We relate to our founding vision and serve local communities by empowering and supporting grass-roots work. Tamil Housing's Management Board consist of community members and housing professionals. Community members can get involved with the Association's work by becoming a Management or Resident Board Member or grass-roots delivery partner.
1986 – Tamil Refugee Action Group (TRAG) was founded by a group of committed community organisers as a self-help initiative to address the housing and support needs of Tamil refugees arriving from Sri Lanka.
1996 – TRAG was re-launched as Tamil Community Housing Association (TCHA – Tamil Housing) with a dual objective of meeting the  housing and support needs of refugees and those of the Tamil Community, who settled in the UK primarily in the Greater London area.
2003 – Tamil Housing registered as an Industrial and Provident Society with charitable status, and later became a member of the National Housing Federation (NHF).
Our vision is: To be a successful community driven social business, providing high quality homes and act as a community hub for developing and delivering services that puts the local community at its heart, in areas where we provide housing. What started off as a dedicated service to Tamil Refugees, have now
Our mission: Is to combine our housing and community expertise to increase the supply of new homes at affordable rent for people with the greatest need, co-design solutions with community groups and professionals to meet the housing and other needs of the community.
Tamil Housing Today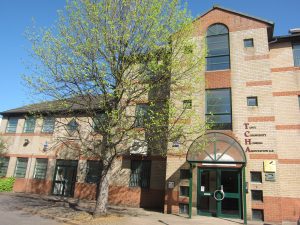 The biggest social business within the Tamil community with £24 million asset base.
Tamil Housing currently own and manage 335 properties in the Boroughs listed below. We have 15 more new homes in our development pipeline in the London Borough of Brent for 2019/20. We work in partnership with community groups to pioneer and develop community led solutions to meet peoples needs.
Values matter to us:
Our work is rooted in the community
We work together and value each other
We treat our residents, partners and stakeholders with respect and dignity
Our approach:
Always put tenants and the community first
Demonstrate a can do approach
Run a financially strong and sound business
Achieve an optimum return from all our investments
Practice equality of opportunity in all areas of TCHA's business
Deliver excellence in services in all areas of our business
Promote environmentally friendly practices and services