Shared Ownership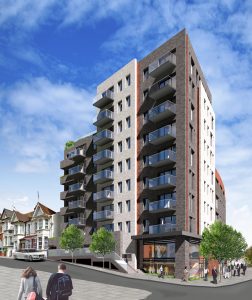 Owning your home is a dream come true for many people. Over recent years, with high house prices and stricter mortgage affordability checks by banks and building societies, a significant portion of low and middle income earners feel that they are priced out of the housing market. Shared Ownership makes it possible to own your home if you are not able to buy outright.
Shared Ownership is about part buying/part renting. You will become an owner-occupier. In other words, you will start owning your home by first buying a certain percentage of the equity which you will part own and part rent. As time goes by and your affordability increases you can keep increasing the percentage of ownership you have to suit your needs. The eligibility criteria for Shared Ownership may vary depending on the Borough that you are looking to buy your home and on any local scheme/development rules.
If you are interested in our exciting new Wembley Hill Scheme, you can contact Redloft via email at tamil@redloft.co.uk or call Redloft on 0207 729 0450. Click here for more info.